Bio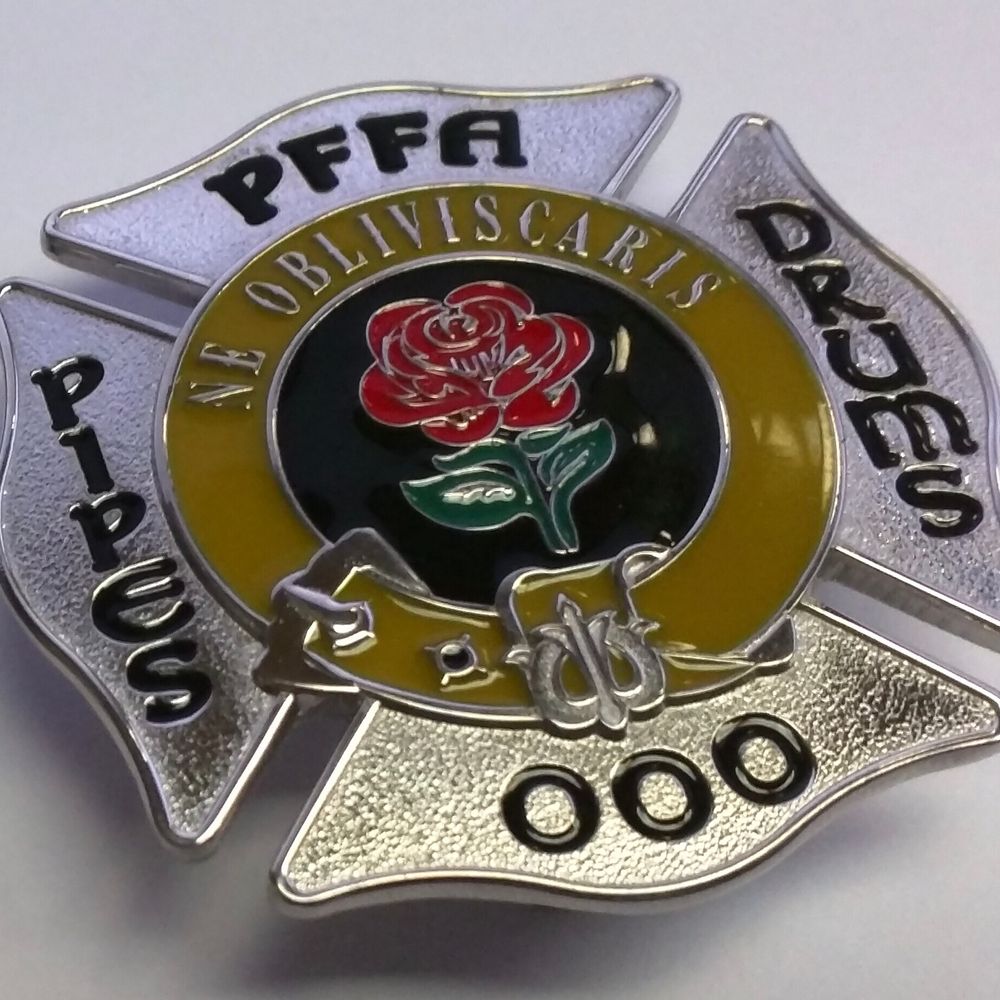 A New Endeavor
An Old Tradition
Portland Fire Fighters Pipes and Drums is comprised of active and retired Portland, Oregon firefighters and plays traditional Scottish music.  Our primary mission is honoring fallen brothers and sisters in the fire and first responder communities.  We are prepared to travel to Line of Duty Death funerals and memorials throughout the US and Canada to pay tribute to the deceased and to comfort the survivors.
We officially began our journey one night in January 2019, when a group of Portland firefighters gathered at our union hall to hear Pipe Major and founder Greg Rose's vision for a fire band of our own.  Greg shared his dream of a large ensemble true to the musical traditions of the Scottish and to the culture of the fire service.  Deeply inspired, we got right to work.
With the mentorship of Lead Instructor and professional piper Gordon Convoy, our cadre of instructors sets a high standard for quality.  Our devoted members have spent thousands of hours collectively learning and honing our craft and turning Greg's vision into reality.  That dedication is building the foundation of a band that will live on through future generations of Portland firefighters, carried by our core values of service and honor.
Like everyone, the pandemic has limited our ability to congregate and therefore perform publicly.  We look forward to sharing our music with folks in the Portland area as soon as possible, and will be playing at parades, community events, private memorials, neighborhood functions and other gatherings as those opportunities return.  
In the meantime, we are available to perform at fire service and first responder funerals and memorials on a case by case basis.  Please use the "Request a Performance" tab, and one of our band officers will reply ASAP.  For all other inquiries please use the "Contact" form.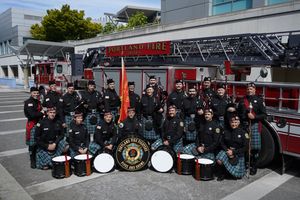 Instructors
Gordon Convoy, Bagpipes  
Cheryl Hamilton, Drum Section
Amy Convoy, Drum Major 
Performing Members
Pipe Section
Greg Rose, Band President
Dusty Miller, Pipe Major
David Mackovjak, Quartermaster
Will Comerford
Jason Howland
Josh Hughes
Mike Jeffs
Pete Neal
Kevyn Smoot
Elliot Dasler
Matt Emery
Drum Section 
Terry Munro, Drum Major
Mike Pringle, Drum Sergeant, Side Drum
Andy French, Drum Corporal, Tenor Drum
Ryan Amos, Side Drum
Tim Crowley, Bass Drum
Tim Donovan, Side Drum
Sean Fogarty, Side Drum
Sofia Onstad, Tenor Drum